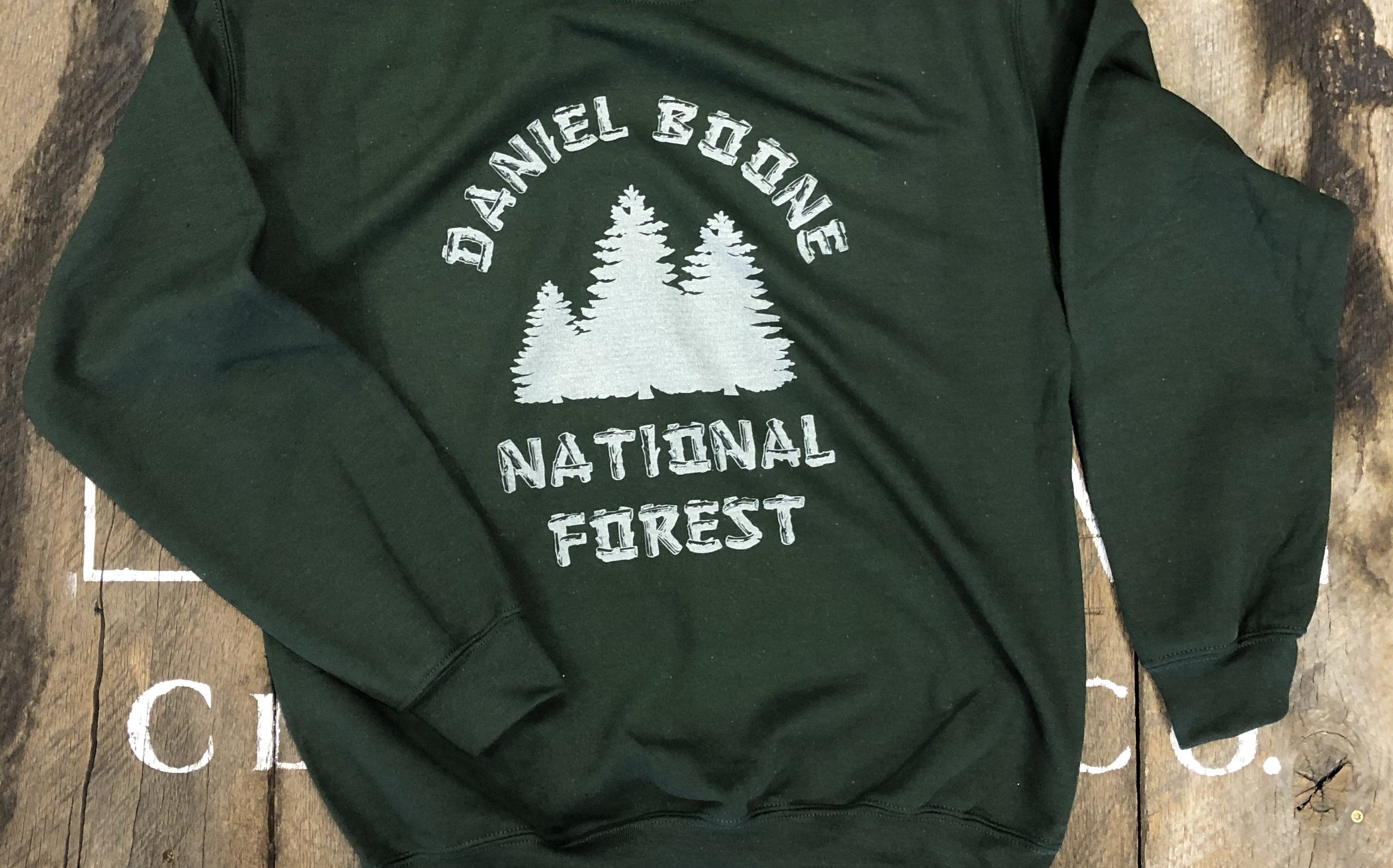 The pioneering spirit of Daniel Boone inspired the nation to name a forest after him, and that forest inspired us to create this sweatshirt.
The Pioneer
Born in Pennsylvania, Daniel Boone was a legendary frontiersman who helped pioneer a trail through the Cumberland Gap into what we now know as Kentucky. Boone, along with a group of others, established the Wilderness Road, which led to the birth of the first settlements in Kentucky.
We love the spirit of adventure that Daniel Boone embodied. He journeyed into the unknown in search of new opportunity. We still see this pioneering spirit through the people of Appalachia today.
The Forest
Daniel Boone National Forest spreads across 21 counties and is made up of 708,000 acres of land. It contains some of the coolest landscapes in Kentucky. Gorges, rockshelters, waterfalls, natural bridges, arches, and caves can all be found in the forest. 
Since we're located in Corbin, Kentucky our team has spent countless hours in this forest. It's practically our back yard! Almost all of our photoshoots have taken place in some location within the forest. 
We decided to make this cozy sweatshirt and this lightweight t-shirt so that we can represent our region no matter what the weather is like.
Mar 18, 2021

Category:

Lachian
Comments: 45