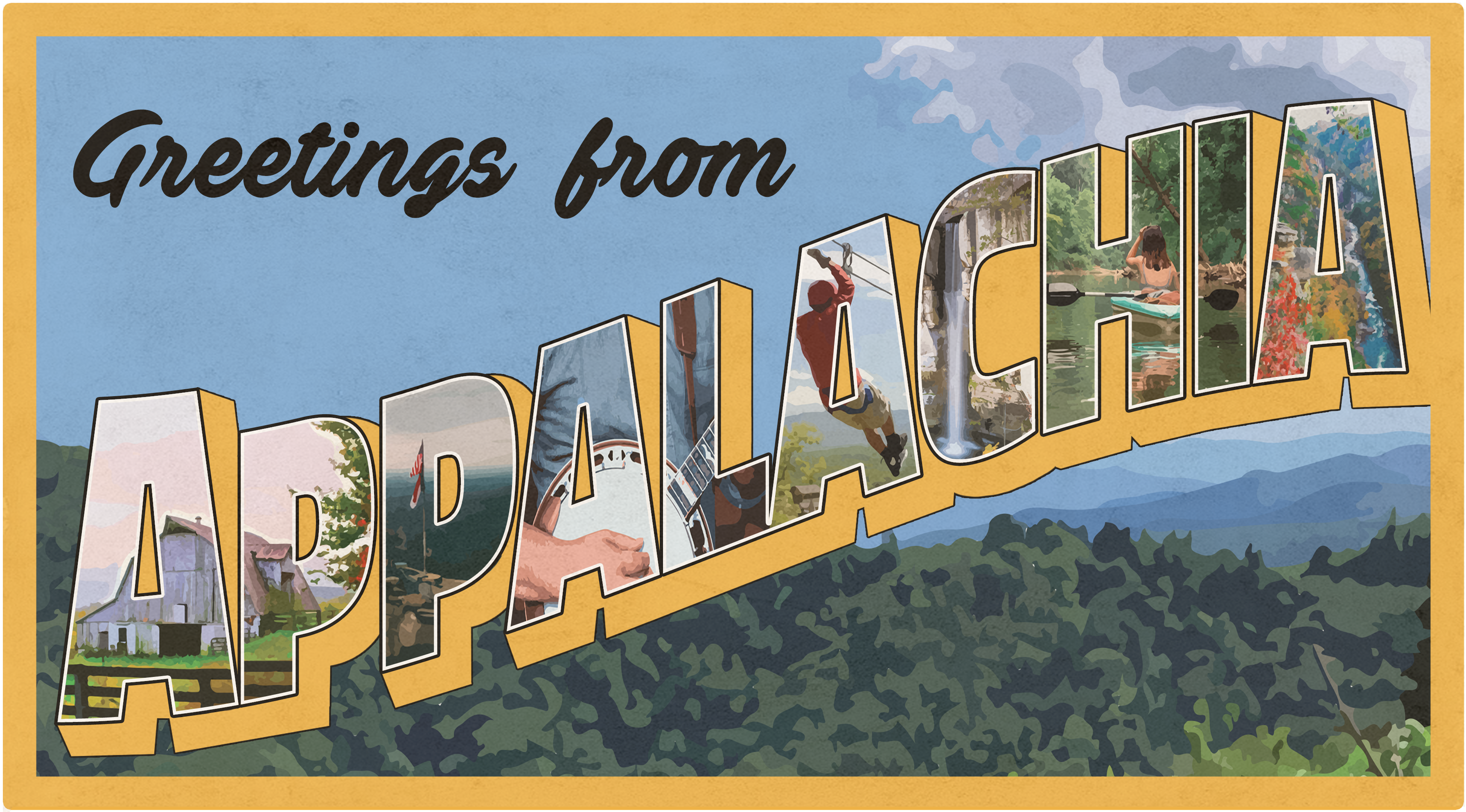 Our "Postcard" t-shirt highlights what makes Appalachia the best region in the US of A.
Inspiration Behind the Design
This Appalachian t-shirt design was inspired by vintage postcards from throughout the region. These large letter designs featured landmarks and notable places from throughout the state inside of the letters that spelled the state's name. These postcards were an awesome way to cram so many of the great things these places had to offer into a single, mailable image. We love the idea that postcards are sent to people outside the region because that helps spread the love of the positive perception of Appalachia across the country and across the world.
Highlighting Appalachia
We wanted to create a postcard that you could wear. This t-shirt design falls right in line with our mission of highlighting all the positive things about Appalachia. A few of the things that we often talk about here are the landscapes, people, and culture that makes the region so special. Our postcard design touches on al three of these subjects. 
Beautiful farmland is on display in the firs two letters, a notable North Carolina landmark is in the third, a man plucking a banjo can be seen in the next two, an adventurous zip-liner is in the following one, a waterfall is in the next, people kayaking through beautiful scenery is in the next two, and the last letter shows off the beautiful colors that can be found during the changing of the seasons.
We're so thankful that we get to provide y'all with clothing that helps show others all the great things about this place that we love!
Mar 12, 2021

Category:

Lachian
Comments: 0